Do you daydream about features you can never afford? Does your city have an annual event in which they showcase the "best of the best" when it comes to homes? If you can answer "yes," then you're close to understanding what Portland's Street of Dreams event is all about. Every year, our local gas company, NW Natural, hosts 5-6 homes from noteworthy local developers. These homes typically features all the amenities you could possibly imagine: infinity pools, wine cellars, waterfalls, floor-to-ceiling windows, chandeliers that make your jaw drop, 3-car garages that are bigger than most homes, and outdoor entertainment spaces that rival their indoor partners. People come here to dream. And I'm certain that every one of the Street of Dreams homes have a secret door somewhere to a helicopter pad reserved for James Bond. They're all of that caliber. Does your city have an event like this? I'd love to hear about it.
This year though, I have to say, not one of the houses had a "secret door" flair to them. Sure there were trendy features like central vacuum systems, sliding barn doors, exposed beams a la Chip & Joanna Gaines, and eccentrically tiled floors. But there wasn't a showstopper "James Bond" helicopter pad home for me. The one that stole my heart was tiny, 204 sq ft of tiny to be exact.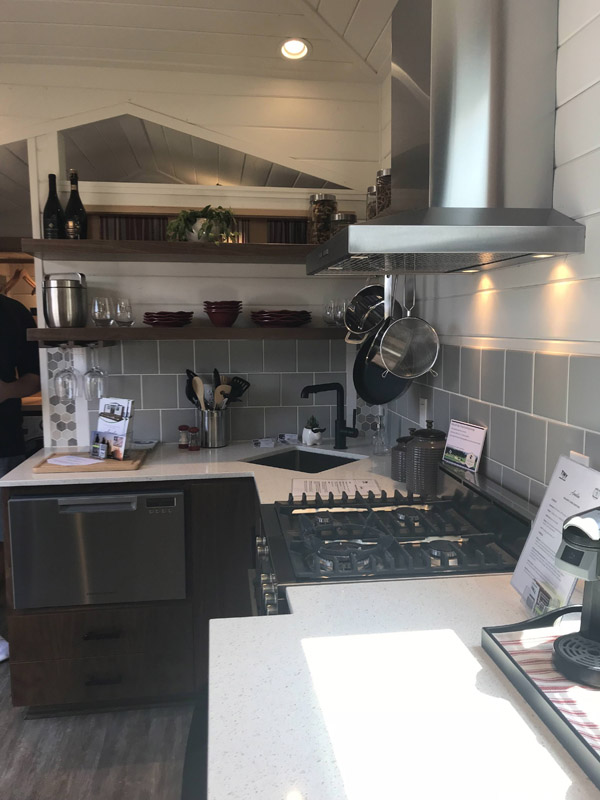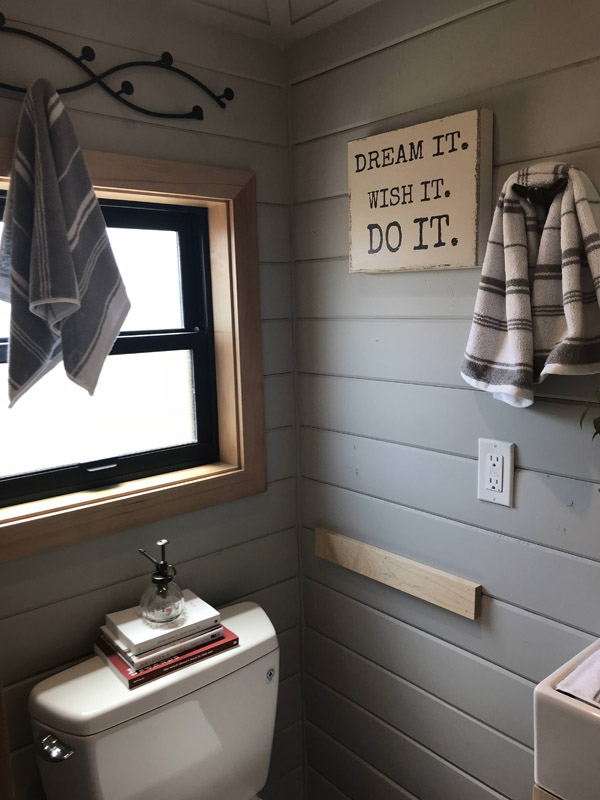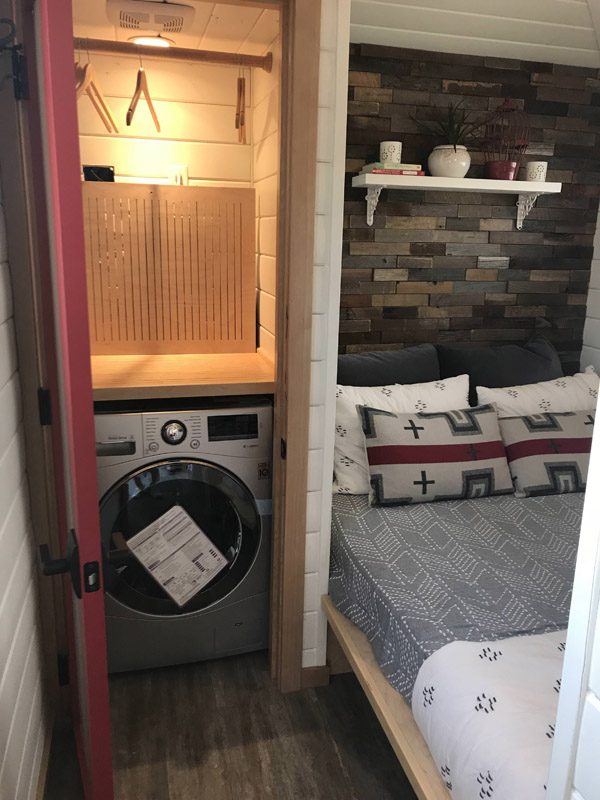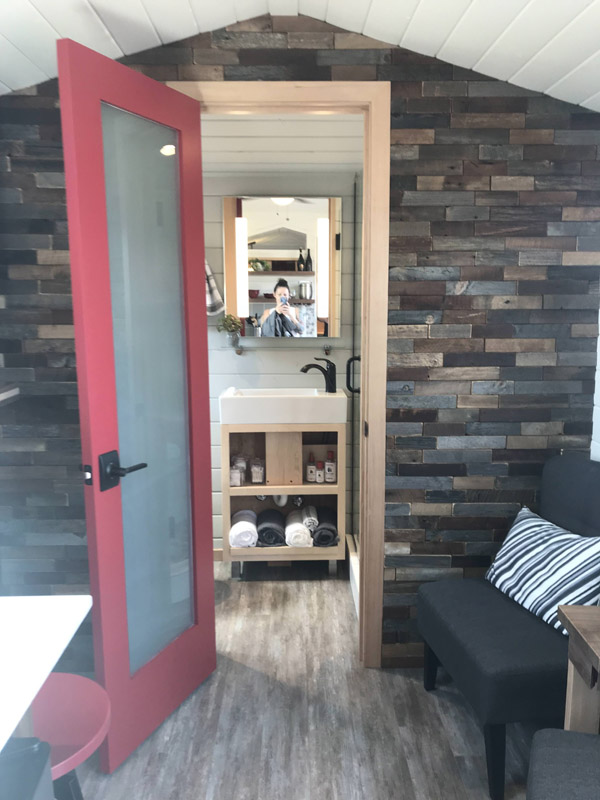 This tiny house collaboration was stylishly brought to us by Westlake Development and Empty Next Tiny Homes. Given a 5000 sq ft lot, I could live in this house, could you?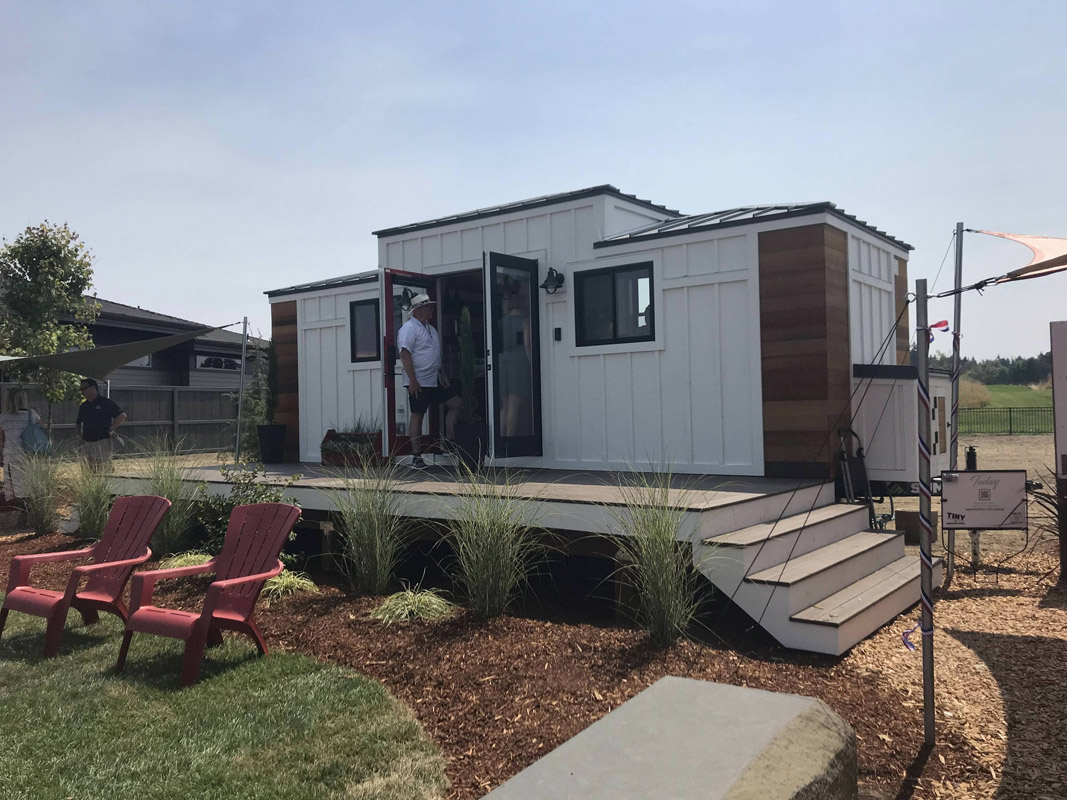 What makes you happy where you live?
Thanks for reading!
Erin Middleton
Love Portland, Live GREEN